2 events,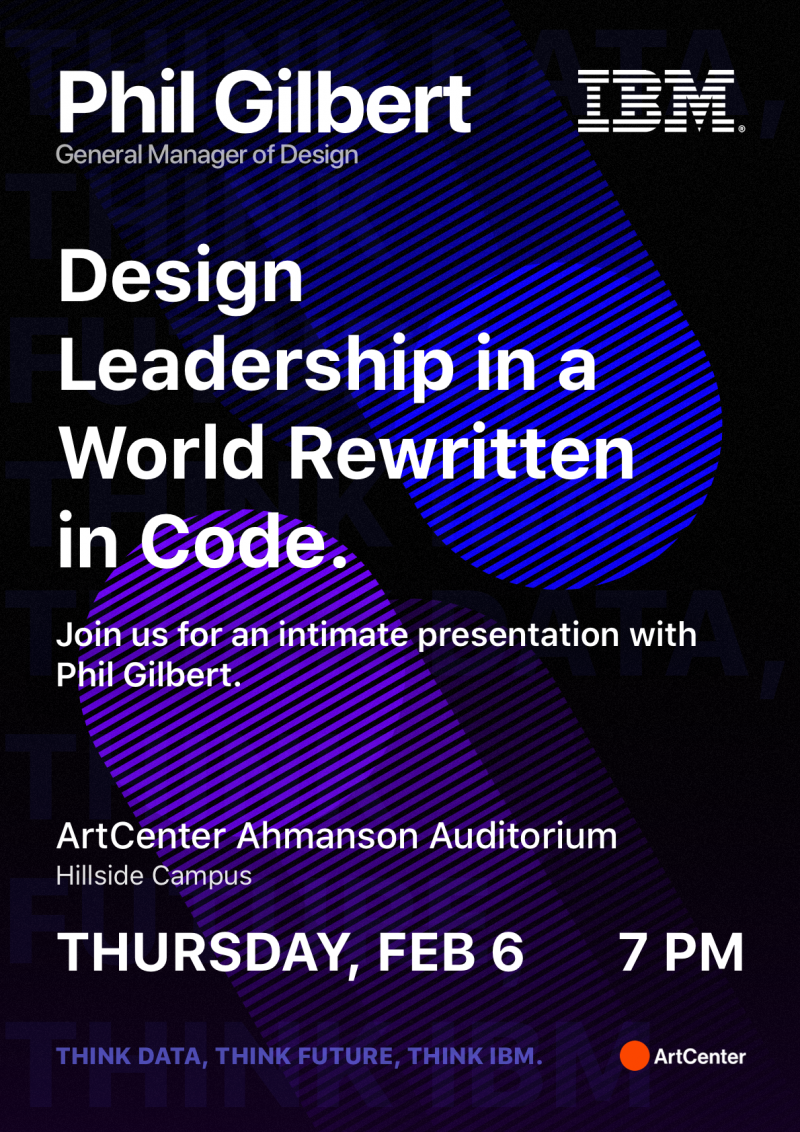 Phil Gilbert, General Manager IBM, Design Leadership in a World Rewritten in Code
1 event,
An ArtCenter Research Forum: People Skills A community dialogue about how to "do not harm" when working with people across all domains of creative practice.
2 events,
Working Group Symposium hosted by Michael Manalo
Constanza Piña is a Chilean artist and contemporary dance performer focusing in DIY synthesizers, electronic textiles and wearable technology. She creates works in various fields including new media, dance, performance,...